The Power of Circle
Your Programme Guides
Your Programme Guides
Supporting your personal and professional journey
The core teaching elements will be guided by Joey Walters, founder of Rising Connected, supported by a number of experienced Circle Leaders who have trained with Joey in holding space and who have stepped forward to gather and support and guide their own Circle within the programme. This is a new and exciting collaborative approach for us and we look forward to creating a powerful space for warm community connection between us all.
The role of the guide varies at each level of the training. In Level 1 and 2, you will be assigned a Circle leader who will be your goto guide for the programme both in live sessions and in our online community forum.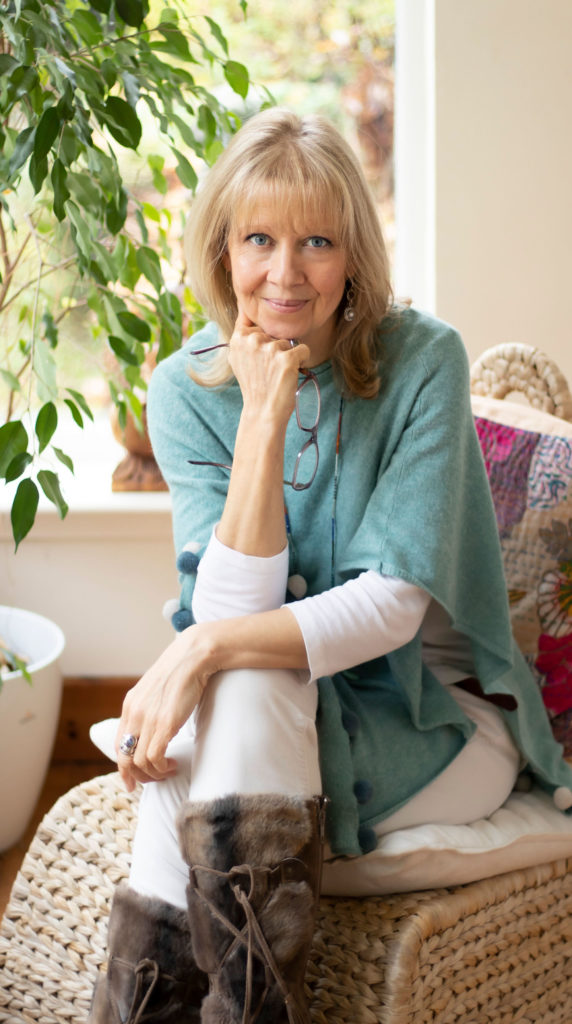 Joey Walters
Programme Host and Circle Teacher
I live in a magical forest in central Scotland with my partner, two boys and young black lab. Living in the midst of a wild, abundant forest has been nurturing my soul and my soul-work for nearly 20 years.
Over this time, being in Circle has been one of the most profound and essential aspects of my own journey of healing and awakening, and the ongoing inspiration for the gift I have had the privilege to share with other women. I am reminded again and again, that I am not alone on my journey and that together we are navigating an extraordinary transition in the history of womanhood. We are Rising Connected!
The Power of Circle has taught me above all how to feel safe in my authenticity as a woman – to speak my truth, to be open and vulnerable, to trust and follow my 'heart-knowing' – especially in the changing, unknown territories of my life.

My inspiration for Circle has come from many avenues over many years – through women's Circle work to a long training with Earth Wisdom Teachers in New Mexico, as well as my relentless passion for enabling women (including myself) to recognise, honour and activate their deep feminine wisdom.
Rising Connected was born from a vision to reinstate women's Circles – a long lost community support structure in many traditions – that give women a space for deep, authentic connection and empowerment – to heal and grow together into their true wisdom and feminine leadership.
I am thrilled and deeply grateful to have, for the first time ever, five amazing women join me in holding the space for this experiential journey in The Power of Circle. Each Circle leader brings her own unique experience, wisdom and passion to the table and together we hold a strong purpose: To create a powerful container of support for YOU and your magical journey of transformation – to embrace your feminine wisdom and power and to bring that wisdom to others, through holding Circle space.

I look forward to sharing the journey with you.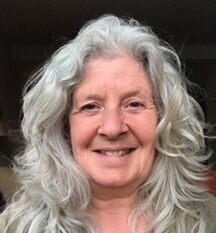 Joany McGuire
Circle Leader
I live and work in the wild and wonderful Highlands of Scotland, offering creative and unique retreats in nature, connecting deeply with the land, leading circles and 1:1 transformative shamanic healing and teaching experiences.
I have woven many missing pieces together since connecting with other women in circle. Working through various programmes with Joey I have found my tribe – I am no longer alone in my journey. I worked on myself by myself for years and nothing has touched me more deeply than being rooted and connected with a circle of women.
This has changed my life and relationships in many ways. I notice one of the biggest changes is with my daughter. We hold the most beautiful, healing and respectful space for each other now.
Many of my old patterns have fallen away, they are not running the show any more.
My work with others is so flowing and transformative and I am much less worried about what others think. I have strengthened my courage in following my heart and intuition even more.
It's my intention to contribute to a new way of being in this world, and I am really finding a way to do it, at last!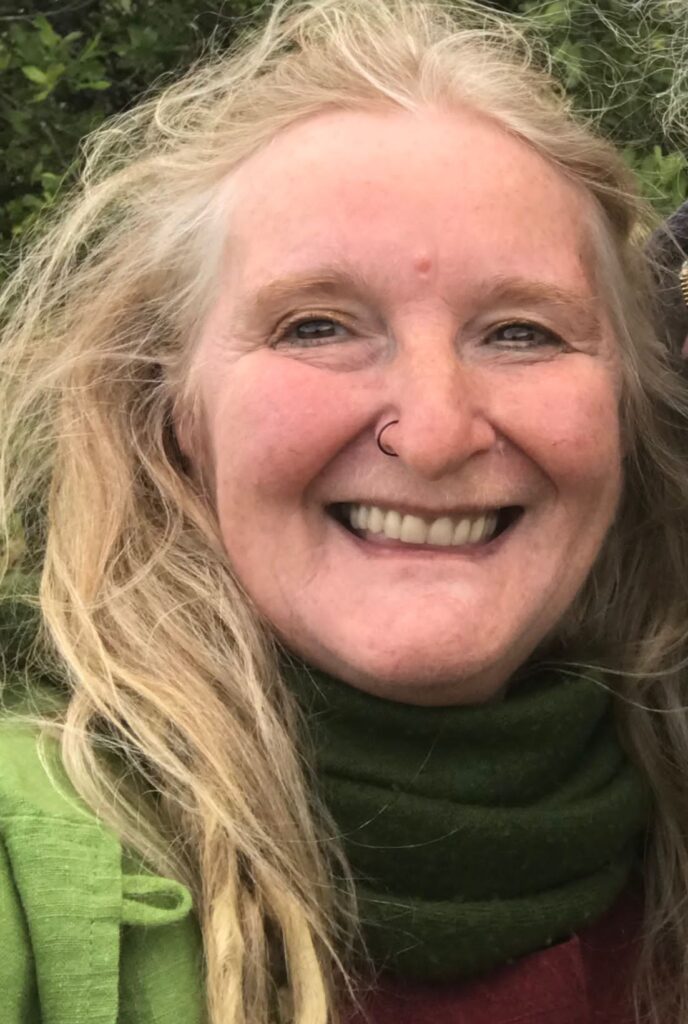 Mezzie Lambourne
Circle Leader
I live nestled within the hills of North Devon, between the two Moors. Kindly Exmoor and her wild sister Dartmoor.
My passion & purpose is to create and host a space for Women to begin or continue their own transformative healing process. A process that will allow them to remain within or return to Wellness and focus on their personal Well-being and deepening relationship with themselves.
The transformative power of working within Circles has changed my life quite literally. By accepting the invitation to "Rise Connected" – daring to dive deep into these immersive programmes with Joey – my crippling self doubts and inherited beliefs no longer sabotage my daily life.
"I am the Woman I was Born to Be" – not a statement I could have made three years ago but one I shout out loud each morning… and feel it land in every cell of my body.
I have offered Shamanic 1:1 sessions and Circles for many years but away from my Work have often felt lonely, an outsider, a renegade. Working closely within Circle these last 3 years has allowed me to have the most honest relationship I could ever have with myself.
My invitation is simple – This is a chance to co-create and be held within a unique powerful Circle of Women . A pathway not be missed.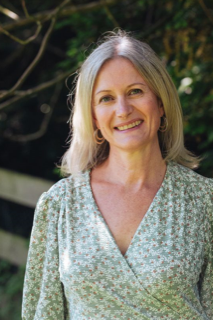 Karen Mellers
Circle Leader
I live with my husband and dog, Lily in a small village on the outskirts of the beautiful Peak District in Derbyshire.
I worked in a corporate environment since I was 18, navigating its systems and hierarchy through having my two boys, to have a very successful career. I struggled during this 'success' with the anxiety of not being able to be who I truly am. I was bound by patterns of I am not good enough, and fear of speaking my truth in case I upset someone.
I could no longer ignore that something was missing, and I needed 'the missing piece' more than I needed the life I was living (or not living). My fear was, if I broke out of old patterns, I would not be able to achieve my dreams.
Since doing my own inner work with Rising Connected, I have explored past trauma and unfelt feelings that created these patterns and with loving awareness, self-compassion and support from others in my peer circles I am now feeling free and connected to my life, to everyone around me and especially to my work.
For the first time in my life, I'm not driven by proving my worth. My life is about living in joyful wholeness.
My purpose is to help more women to find their way to their unique potential in the world through one-to-one mentorship and in Circle. To open up spaces using the life enhancing agreements within Rising Connected where important topics can be discussed including climate change, diversity, inclusivity and human wellness.
My invitation is this: If you have a desire to fulfil your visions in life but feel something is holding you back – if you long to reach your potential, to feel the joy of life within you and around you then I would dearly welcome you into my circle. You do not have to compromise anything, you deserve everything you want to achieve. We all do.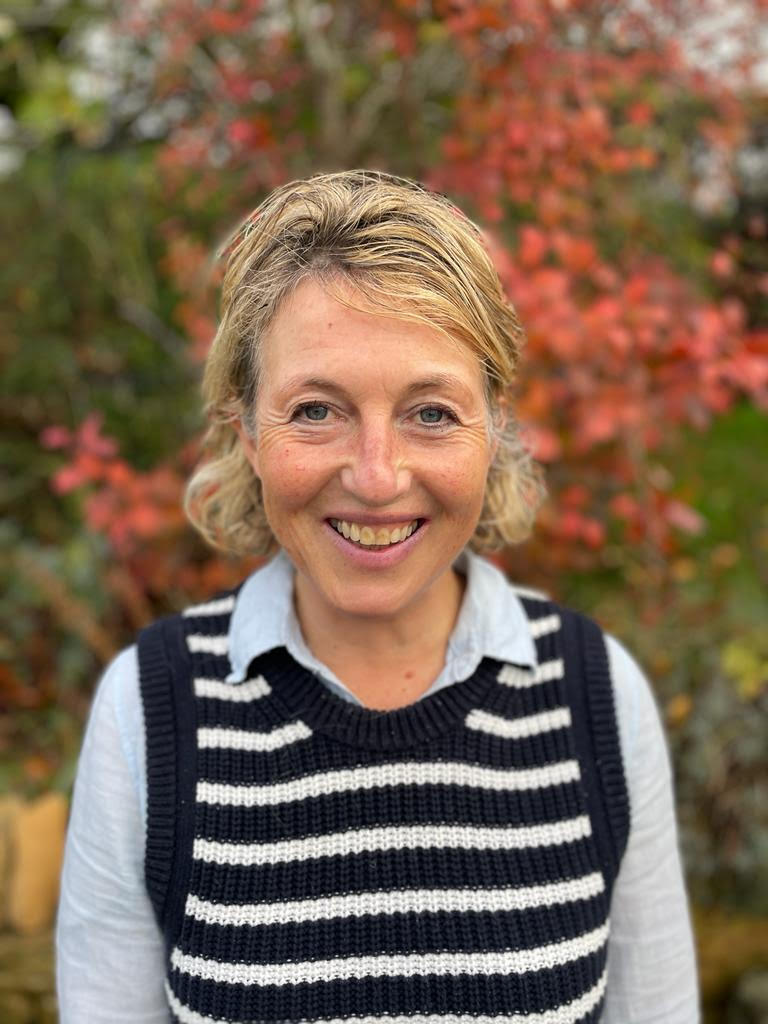 Amanda Bucher
Circle Leader
I live in the beautiful Gloucestershire countryside and have worked giving Massage, Yoga and Facial Treatments for over 20 years. I studied in Canada and Austria, I also worked in Germany which has been so valuable in my learning, experience and how I have a gift and joy in my healing work.
I have learnt from our Circle work and training with Joey that I now can better connect with other women. This is so valuable for me after working alone for so many years. It has allowed me to have my authentic voice heard in a safe, loving space without the need to judge or fix. I have really learnt how to hold myself more confidently which I see in my personal relationships with my husband, family and friends, also naturally flowing out in my work.
I am now in a phase of my life (which I will name as 'peri-menopause' where not only do see physical changes in my skin and body but also in my thoughts), to being back in my younger self's teenage body. Now with my finer wisdom – another gift of being in Circle – I can hold these feelings more tenderly allowing them to move more freely through me, still witnessing the awkward, clumsy parts of me with compassion.
My natural transition into becoming a Circle Leader is to use my healing skills to hold a safe nourishing space for women to allow them to step into their own journey, really honouring all that unravels for them and their lives. This is my invitation to you.
Rachael Halliday
Circle Leader
I have been on a transformational journey over these past 4 years. I worked in the NHS for decades where I defined myself by my job role. I now feel a better way to introduce myself is by sharing my values of Integrity, Authenticity, Inclusivity, Balance, Wisdom, Love and Joy.
I first came into contact with Joey in 2018 and have attended many of her teachings, Women's Fires, retreats and Circles since. It is on this journey that I have learnt what it really means to hold space. Initially it was more for myself before learning how to hold space for others.
For many years I had lost touch with my sense of self and my own needs, deprioritising them for my work and for others.
Through the 8 Agreements, practices and the experience of being in Circle, I have come to recognise parts of myself I had 'pushed down' or bypassed. Through the connections I have made, I have been able to open up more fully to the whole of myself. I have been supported and had space held for me to 'come home' to my full self. I am more open to feeling nudges, listening to my intuition and to being more in flow with life.
Becoming a Circle Guide felt like the right next step because of all that being in Circle has brought to me. It feels an incredible honour to be able to gift to others what I was gifted. To hold others in their transformational journey towards feeling more fully themselves, to have more clarity and to feel the empowerment of Feminine Wisdom. This is my invitation to you.
To Reserve Your Place – Register Below
Please Click this link which will take you to our online registration form.
You will then receive the appropriate payment link via email.