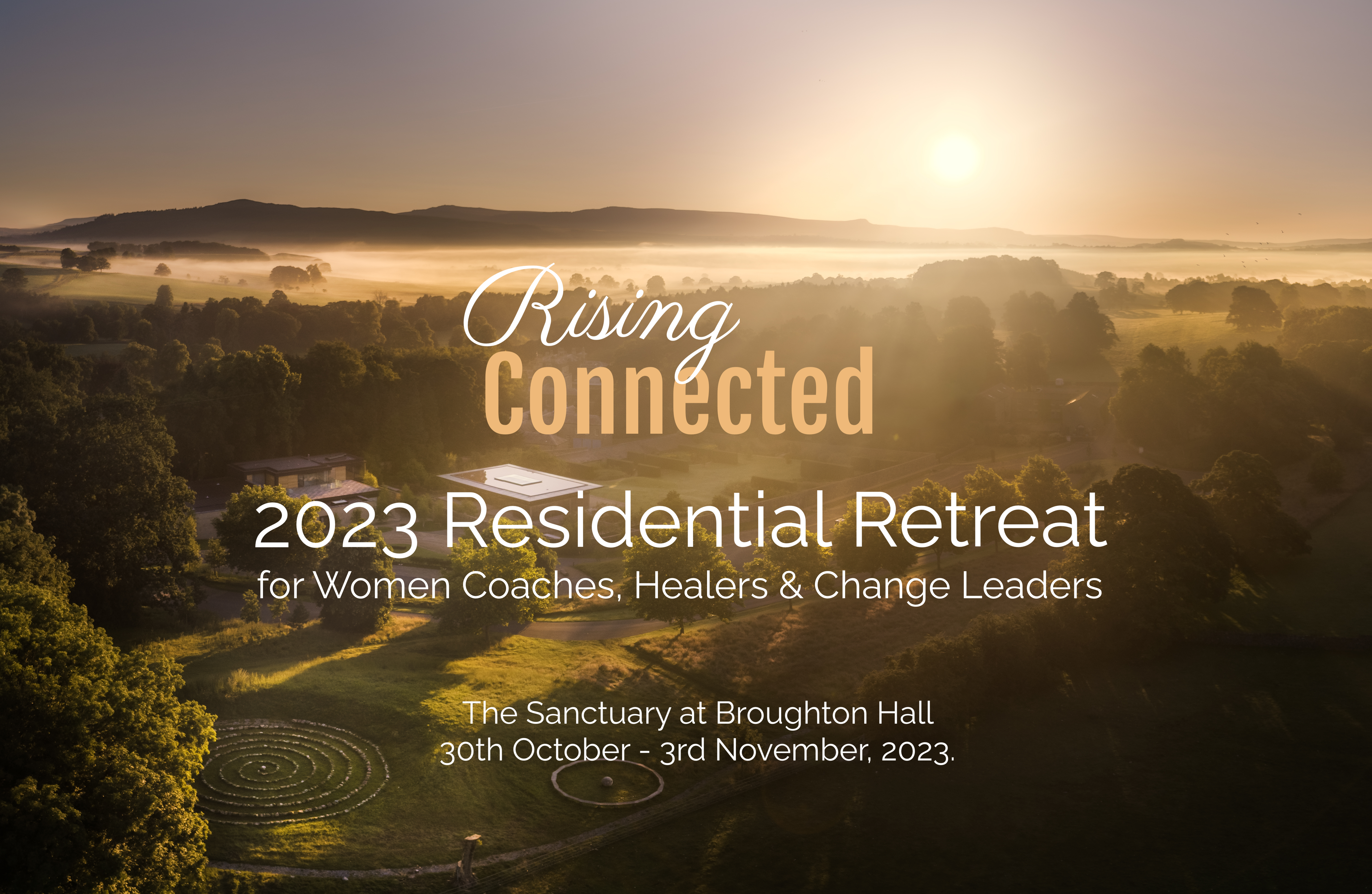 Join us for a magical and unique Circle gathering for women coaches, healers, therapists, purpose-led entrepreneurs and change leaders, at one of the UK's most beautiful, nourishing and Sacred retreat spaces.
Your Sacred Space
for Connection, Healing, Wisdom and Inspiration
Is it time for you to step back from all you give, to be nourished and held in a safe, Sacred Circle of Wise Women and experienced guides who can support you on your journey of feminine awakening, healing and leadership?
Many of us have followed the calling to hold space for others in some way. It's in our DNA as women. We are the life givers, the nurturers, the healers, the educators, the connectors and the all-round carers of life and relationship – not just in our families but in our communities, organisations and businesses too.
Whether you are a healer, a coach, a bodyworker, a purpose-led entrepreneur, a therapist, a teacher or a change leader of any kind, it's only natural that you are feeling called to serve in a way that enables you to share your unique gifts and hold space for the transformation that you feel inspired to support.
This is essential, Sacred work that is needed in all corners of our society and community life. And as the pressure and stress of these changing, uncertain times only increases, so does the need for deeper emotional holding and support, and the presence of our embodied feminine wisdom.
The challenge this presents, is to remember to include ourselves and our own needs for wellbeing. 
Like many women on this path, you may find yourself getting caught in subtle patterns of over-care for others and under-care for yourself. It's not just personal – it's the result of a collective feminine 'wound' in the culture we've been born into. 
This 'distortion' of our natural capacity to care means that as we over-give to others (often just trying to keep all the plates spinning in our lives) we begin to lose touch with ourselves –  we rarely make enough space for the inner work and self-nourishment we need to keep our cup overflowing.
Over time this can leave us feeling exhausted, overwhelmed and disconnected from our own sense of wellbeing, purpose and power, and, ironically, from the communities of support that could resource us along the way. 
We may go to a yoga class, have a healing massage and eat healthy food – these are all important ways to resource ourselves – but we also need regular space in our lives for the deeper emotional and spiritual clearing and support that helps us to transform the conditioned stories that hold us back and become who we really are.  
The truth is, it is only through doing our own inner work that we can align with, fulfil and keep following our heart's calling to serve in the world. 
This is why we're creating a uniquely held space for YOU to:
Reconnect with yourself and make space to re-awaken and deepen your own inner journey of healing and transformation – with the nourishment of mother nature around you.

Be held, appreciated and supported in a warm community of women, on a similar path of purpose, with whom you can relate and safely share your authentic story, experience and wisdom.
Practice and experience how your core capacity and confidence in holding space for others grows as you nurture your own emotional, physical, mental and spiritual wellbeing and more deeply embody your feminine wisdom.

Connect in person to dance, play and laugh and celebrate the journey of feminine awakening and leadership we are on together in a beautiful, nature-held space where all aspects of our authentic power can be expressed.
In whatever way you are holding space for others in your life and work, this is a space for you to pause for breath; to sink into a Sacred feminine space where you can reconnect with yourself and your inner process and both receive and give the mutual support and wisdom of women on a shared path, who can meet you right where you are.
This is a safe space in which you can welcome and heal the old, conditioned stories and invalidated emotions that are ready to be honoured and transformed, freeing you to be true to yourself and thrive in alignment with your highest purpose.
You are here to share your voice, your unique gift and your infinite wisdom as a feminine leader –
and Rising Connected is here to support you.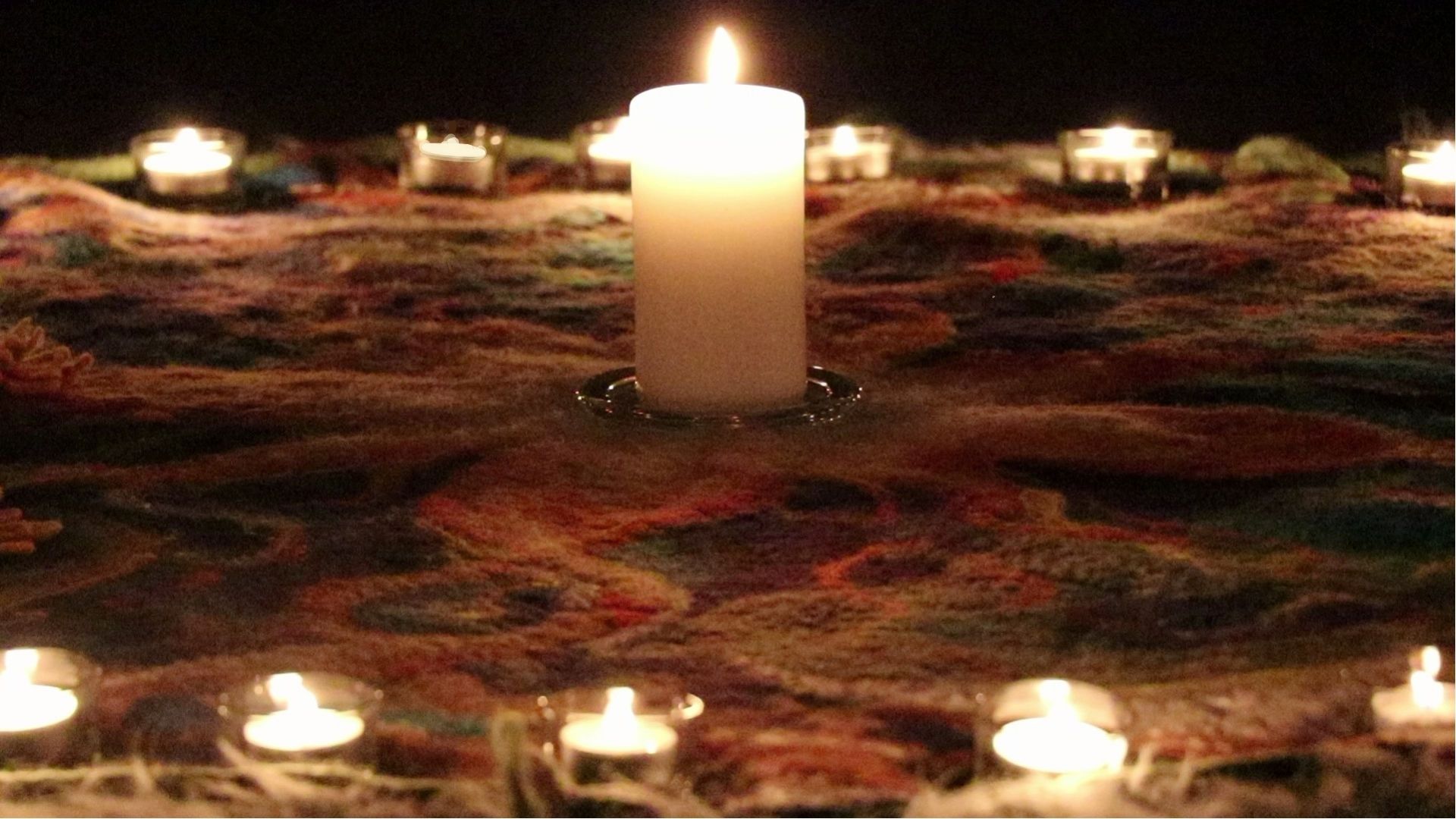 Experience The Power of Circle
Core to our purpose and practice in Rising Connected is the co-creation of transformative collective space, held in Circle and underpinned by our unique set of 8 shared Agreements.
During this retreat you'll experience how we live these 8 Agreements in Circle together, creating a shared field of collective healing and wisdom, making it safe for you to bring your whole self to the experience and receive what you need to reSource yourself and strengthen your authentic power and Sovereignty.
In an emergent space which will be uniquely influenced by the needs of those women present, you'll receive the deep holding and facilitation from Joey, as well as other experienced Circle guides and fellow participants.
You will also have the chance to practice and deepen your own capacity to witness and hold space for other women, without 'over-care' and from a place of embodied wellbeing and grounded wisdom in yourself.
In a warm, safe space, you will have the opportunity to experience and practice:

Authenticity

– Share your story and experience in a safe space where you can be seen and met in your truth, vulnerability and authentic power as a woman.

Awareness

– Bring loving awareness to the conditioned narratives and feelings you may be carrying and be witnessed with compassion and non-judgement.
Responsibility – Reclaim your power by learning to embrace the 'difficult' emotions (such as fear, anger, shame and grief) that can unconsciously trigger powerlessness and reactivity – allowing freedom, joy, love and creativity to flow.
Purpose – Discover and deepen your clarity of purpose and the gifts you have to create change in the world with the re-alignment of your power.

Wellbeing

– Receive and be held in Circle, where your true needs for healing and self-care are validated and your embodied wisdom and guidance can naturally unfold.
Relatedness – Deepen your sense of belonging and connection to yourself, to other women and to nature, and trust in the sacred Field of Life that holds us all.

Heart-mind

– Learn to listen to (and trust) your heart and find the courage to lead with inspired action in a way that feels true to and right for you.

Integrity

– Strengthen your inner Sovereignty and keep your energy clear and bright as you learn to integrate new ways of being and relating into your life and leadership.

These 8 life-enhancing Agreements, created by Joey Walters, have emerged from 20 years of experience in holding Sacred Circle spaces for women and are inspired and informed by a synthesis of trauma-informed healing practices and transformational teachings, including ancient, nature-based wisdom originating in Mayan Culture, handed down by the Ehama Institute in New Mexico.

In the Rising Connected community, we work with these Agreements (individually and collectively in Circle) as the way to free ourselves from the culturally conditioned patterns of feminine suppression and isolation we have been immersed in and come home to the collective wisdom of our hearts from which our authentic feminine leadership is born.
We'd love you to join us for this inspiring week to experience The Power of Circle for yourself. You'll have the opportunity to stay connected in the community going forward and learn more about how we walk this transformational path together in the Rising Connected community.

Watch this 20 minute video from Joey and Karen.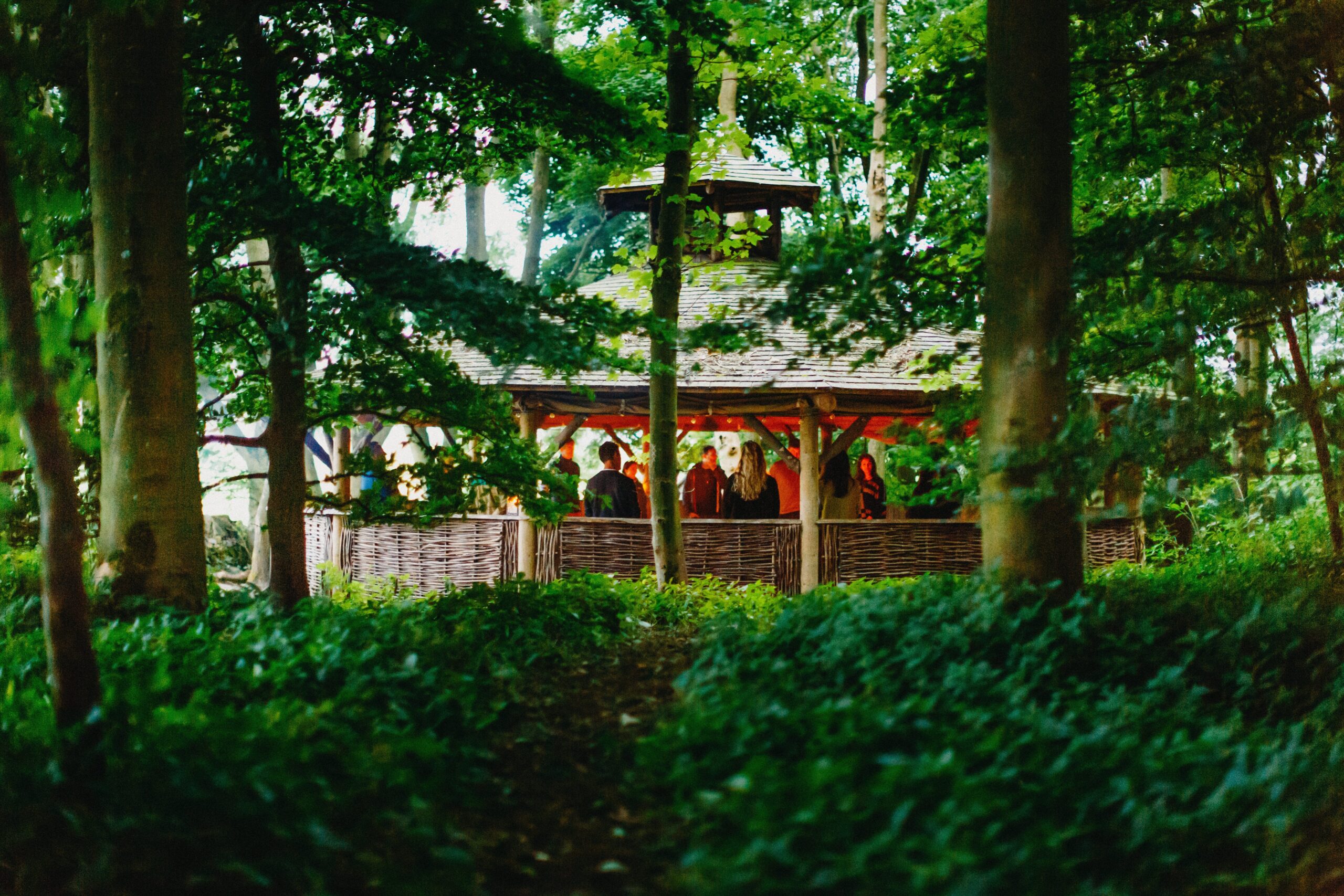 Imagining Our Time Together
A Nature Inspired Journey of Reconnection
Our transformational journey together will include exploration and sharing in Circle space as well as time alone for self-reflection, integration and connection in nature. Led by Joey Walters and supported by Karen Mellers, Joany McGuire and other experienced Circle guides, we'll engage in practices that support authentic sharing, deep witnessing and intimacy – ways of relating that heal. In both smaller Circles and in the whole Circle together, we'll explore and transform the conditioned, shared stories that hold us back and embrace the healing power and wisdom of our collective experience.
We'll offer teaching, guidance and healing processes informed by an understanding of the intersection between individual, collective and ancestral healing.
Ceremony and ritual will underpin our experiential journey in Sacred Space and will include embodiment practices through somatic experience, systemic constellations, movement, dance, and guided inner journeys. 
You'll also have the opportunity to support your inner work by letting your nervous system unwind with access to the incredible spa at the Avalon Sanctuary and the ancient land that we will be held by.
The delicious, nourishing food provided for us will also support our work. 
Although we will work with a clear structure across our five days together, we will also hold flexibility for what emerges within the Circle of women that is present. Our time together will be likely to include:  
Personal reflection – contemplation, journalling and connection with nature

Authentic Storytelling – embracing, witnessing and welcoming of our individual and shared journeys of healing and transformation

Facilitated Circle Space – connection and attunement to our personal and collective healing and creative process

Ritual and Ceremony – working intentionally in Sacred space (incl. focus on collective healing that arises in the Circle)

Nature Connection – time to walk, reflect and listen in nature

Fire Temple – time around the fire together informally and in Ritual space together.

Healing Sound Bath – spiritual and emotional nurturing (optional)

Movement – dance, movement, fun and celebration

Nurturing your body – time to swim, relax and nourish yourself. (body therapies may be available to book)
A Very Special Place
Join us at Broughton Sanctuary
The Rising Connected Residential Retreat is being held at Broughton Sanctuary in Yorkshire – a beautiful, historical Estate on ancient land, which is now the UK's leading Wellbeing Centre.
The Avalon Wellbeing Centre is a very beautiful, grounding and mindfully created sacred space for transformational residential retreats.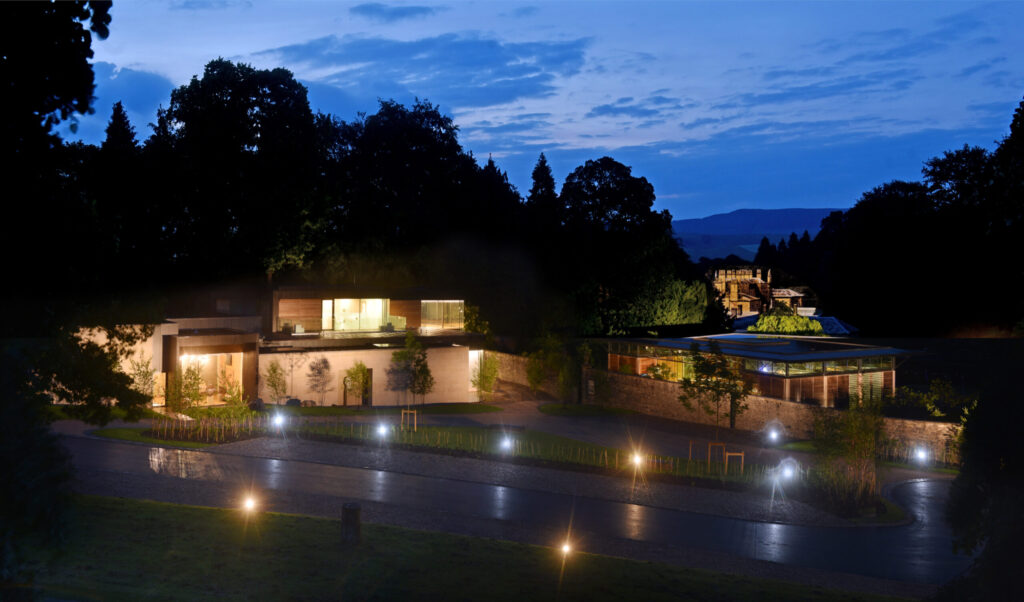 Home From Home
Beautiful Accommodation on The Broughton Estate.
Included in our retreat is accommodation on a shared (twin) basis in one of the luxury houses in the Broughton estate grounds. All the properties are unique and delightful spaces and are only a short walk from our meeting space at Avalon. (All rooms are twin, some with ensuite bathrooms which will be allocated on a first come first served basis. A limited number of single rooms may be available at a surcharge on request).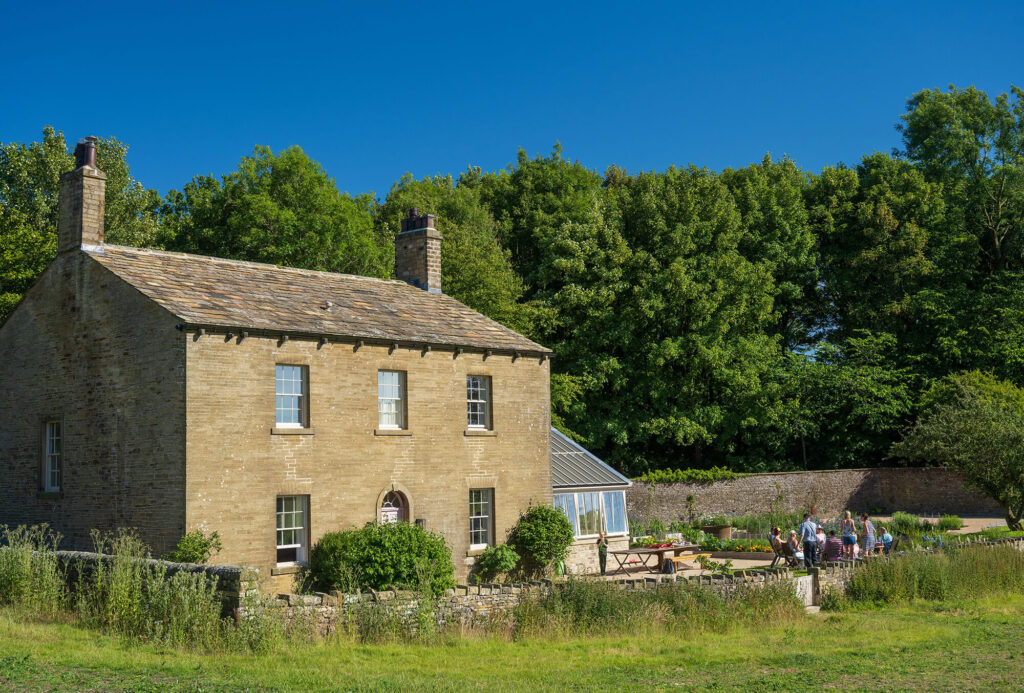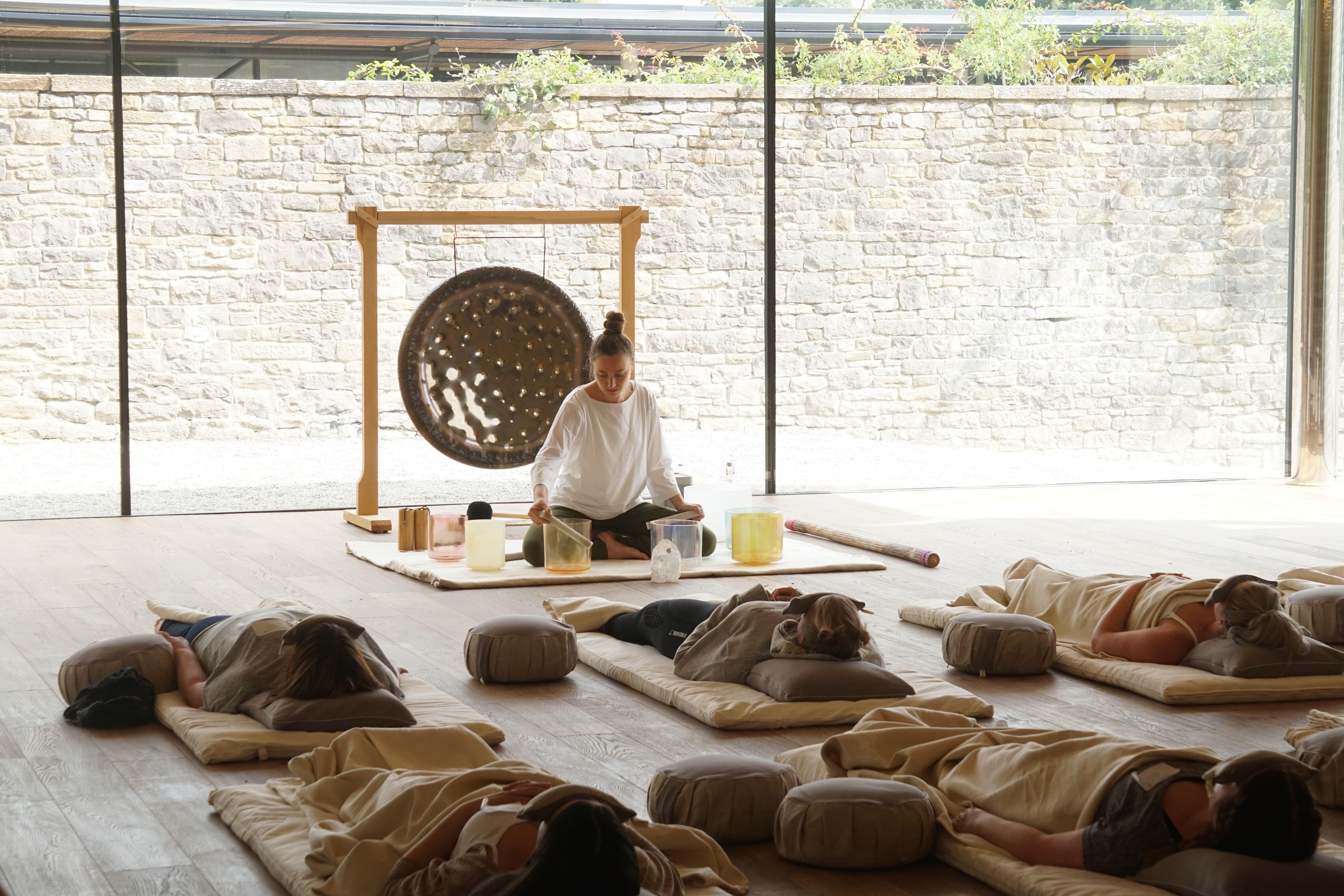 Sink Into Sacred Space
With Access to all Indoor and Outdoor Spaces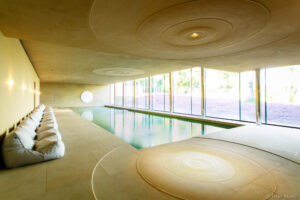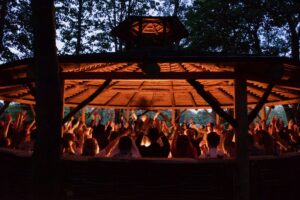 Nurturing Food
Nourishment for mind, heart and body
All-inclusive in your retreat will be delicious plant-based meals, snacks and refreshments, provided by Broughton's chefs at the Walled Garden Bistro – Utopia. All meals are prepared with group work in mind, ensuring you are left nourished and sustained in equal measure.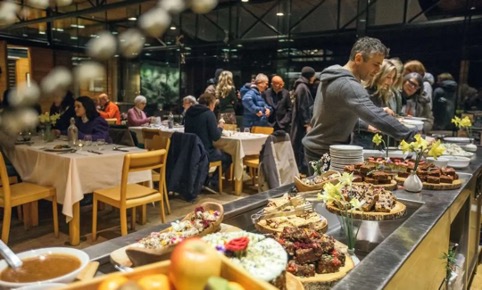 How To Book Your Place
Open to all women to attend
Venue – Broughton Hall Estate, Broughton Hall, Skipton BD23 3AE
Dates – Starts 2pm Monday 30th October and finishes 1pm, Friday 3rd November, 2023. 
Price – The retreat is held over 5 days and 4 nights and has an early-bird price of £1850 if booked by 30th September, 2023. (Full price from 1st October – £2,100).
Flexible Payment Plans – We understand the current financial challenges and wish to make our retreat affordable for you. Please contact us if you would like to discuss a flexible, payment plan with us. If you are called to join us, we'll do our best to support you!
CLICK HERE to Reserve Your Place or contact Alex Stanley at connect@risingconnected.com
N.B. We encourage you to book early as places are limited – currently only 9 spaces left. (Contact us early if you wish to request a single room at a surcharge)
The Price Includes:
1 x pre-retreat and 1 x post-retreat zoom meeting to connect, prepare and integrate.

4 night's luxury accommodation at Broughton Hall (twin occupancy)

All meals and refreshments (Includes dinner on 30th Oct and breakfast on 3rd Nov. Lunch on Monday and Friday can be requested at an additional cost if required). 

Full Rising Connected Retreat Programme.

Use of Avalon Spa facilities and grounds (not including private treatments)
Joey Walters
Founder – Rising Connected
The retreat programme will be led by Joey Walters and supported by Karen Mellers, Joany McGuire and a number of other experienced Circle Leaders who have trained with Joey in holding space.
Joey is the founder of Rising Connected, a learning community for purpose-inspired women leaders, social entrepreneurs, coaches and healers, supporting them to re-awaken their innate feminine wisdom, share their experience and become empowered feminine leaders in their businesses, communities and organisations.
A transformational coach, circle facilitator and social entrepreneur, Joey's body of work has been inspired over 20 years by systemic and nature-based wisdom, somatic trauma-informed healing practices and her passion to re-awaken feminine wisdom in the world.
She is known for her highly intuitive, empathic and insightful approach and for creating safe, transformational spaces that evoke authentic connection, individual and collective healing, and embodied wellbeing. She leads experiential online leadership programmes, trainings in holding space and nature retreats for both individuals and corporate groups.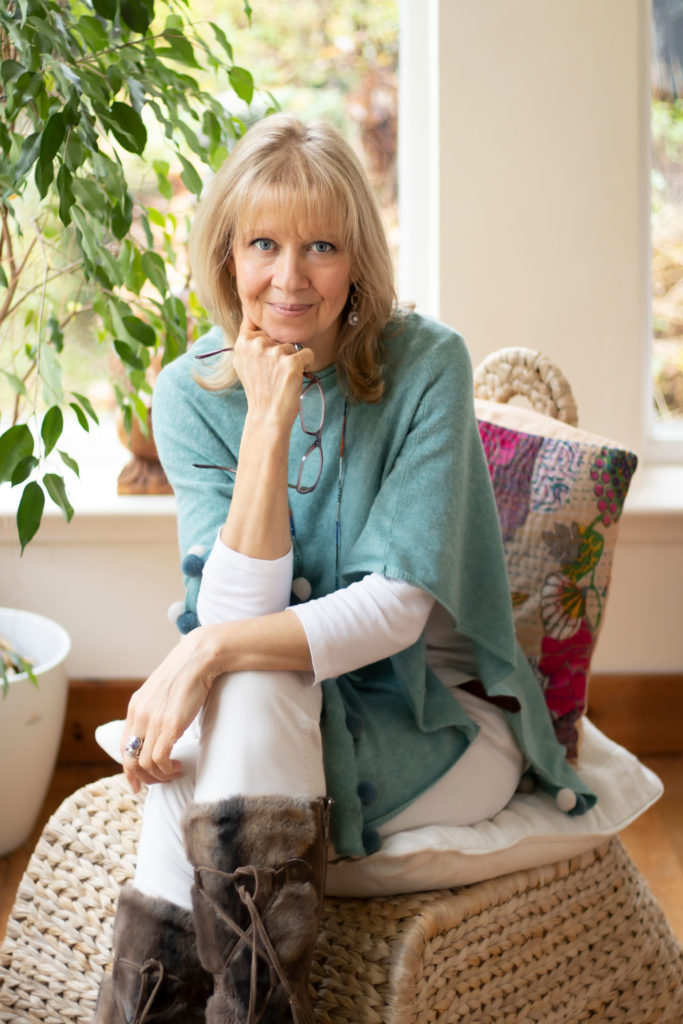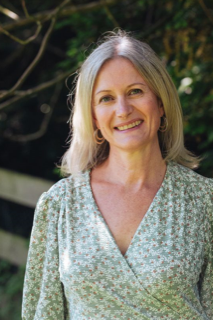 Karen Mellers
Co-founder Rising Connected
Karen is co-founder of Rising Connected and will be supporting Joey in the creation and holding of the retreat. She has over 8 years' experience in creating and running Wellness Retreats across the UK and in Spain. She also worked for Weleda UK for over 10 years setting up and leading a team of 700 plus Wellbeing Advisors who deliver Wellness Consultations within their communities.     
A wellness business consultant, nutritionist, intuitive coach and circle and retreat facilitator, Karen's passion for natural wellness comes from her own journey of healing. Having been diagnosed with scoliosis of the spine at the age of 14, she has determination and passion to share with others the knowledge, help and support she received from many experienced teachers in staying healthy naturally.  
She is known for her high enthusiasm, her structured, warm-hearted and intuitive visionary leadership and for creating safe, transformational spaces that encourage women to step into their full potential. 
Our regular Circle spaces and journey through the 8 Agreements has been a beautiful feminine journey of growing my self expression and authenticity. It's been a way of new nurture and learning in my own well-being. Now with acceptance too of myself and in my 25 years practising Massage therapies and teaching yoga – I feel that in my transformation, I have the confidence and courage to use my skills in holding space for other women in Circle, groups and in 1-1 coaching.
My trust has grown exponentially, in myself, in the process and in each and every circle. I could never have imagined the richness that being part of a circle could bring to me personally and the effect it has had on my life. To have a place where I can be absolutely authentic and to express how I feel, however that might be, is medicine for the soul. 
I have experienced Joey in large groups, small groups and 1:1. The way she works has impressed and deeply moved me each time.  She has an exceptional gift to sense into the space and detect on a very multilayered level what is present. She then uses her many skills to raise awareness even around the most serious or painful topics initiating profound healing. 
This Circle gave me real sustenance, a more intimate connection with others and Life, and all the guidance I needed to make sense of my leadership journey. There is so much love, vulnerability and integrity in these circles, that one can't help but take that power out into the world.
Joey is able to create a deep trust within the group and the sharing is intense and beautiful, echoing what feels like ancient wisdom, and freakily synchronistic… I often hear people speak the exact words I'm feeling. I love how Joey pauses, maybe asking a question or two, to help us remain rooted and present. In those moments it feels that I witness the healing actually taking place. 
One of the greatest realisations was finding out most of my fears and distortions are similar to everyone else's. This, along with the authentic connections (& friendships made) has helped me to feel more confident in finding my voice & speaking my truth. Being in a safe space with like-minded souls and feeling supported with no judgement makes connecting in these circles very special.
If you are considering the next stage of your own journey, I would highly recommend this work as an invaluable source of support and nourishment. Invest in yourself – create the space and prepare to dive in and dive deep!
It is hard to describe how much this journey has given me, in confidence and a new ability to connect with people. It has healed many old wounds I have been carrying for so long and I feel full of energy for my personal and professional lives. If you have a chance to join this course it is life changing.
Joey is a wise woman. Her empowering work with women is an integral offering to a world which is hungry for a different form of leadership. Her many gifts include intuition, courage, insight and compassion. This work touches into the heart of the feminine, empowers and uplifts.
It's no exaggeration to say that Joey's work has changed my life – and continues to be a central part of my ongoing exploration of how to live my life and explore my potential as fully as I can. She has an unusual and profound combination of intellectual acuity, emotional awareness, and spiritual depth.
Joey is one of the most gifted and effective coaches and group leaders I know of. Her wisdom, depth and commitment to the vital rebirth of Feminine Wisdom, more needed than ever, are deserving of wide recognition. She has my highest endorsement.
---