The Power of Circle
Level 2 ~ Certification Training
The Guardian Circle
A Transformative Circle Journey for Feminine Leaders
6 Month Online Leadership Integration
Begins October 2023 – Dates TBC
During this 6 month journey, you'll deepen and integrate your Level 1 learning within a smaller Practice Circle of ongoing support (guided by your Circle Leader) as well as within the larger training Circle lead by Joey.
You'll grow the confidence and capacity to guide the women you choose to support in a transformational Circle Journey over time, using The 8 Agreements as the foundation for holding a deeper healing space, supported by Rising Connected's unique Circle processes.
You'll leave with a greater sense of purpose, clarity and the skill to hold
longer term, transformational Circle Journeys for your own client base or community (if you wish to do so), together with the opportunity to continue to integrate and expand your learning in an ongoing Circle of support with the women you've journeyed with and in a wider community of support beyond the programme.
This part of the journey is a natural next step if you want to continue to deepen and integrate your learning from Level 1 and have your own ongoing Circle of support. You'll receive guidance and encouragement from the whole community to step into your leadership in all areas of your life and create your own Circle Journey offering whenever you are ready.

How You'll Benefit
Over the course of your 6 month journey, as you deepen your experiential learning within your own Circle and within the larger training circle, you will:
Learn how to build a stronger, transformative container in Circle by really 'living' The 8 Agreements.
Grow the confidence and capacity to lead and support others in a longer 'Circle Journey' over time, with The 8 Agreements as the foundation for deepening their transformation.
Learn and practice new healing and empowering Circle structures that you can adopt for use in your business, community or organisation.
Receive support for your own journey of healing and transformation in an intimate Practice Circle, lead by a trained Circle Leader.
Connect and align with your highest purpose for leading Circles and receive the business guidance you need to start or up level your new leadership and business offerings.
Be certified by Rising Connected, to lead Circles using The Circle of 8 Agreements as your foundation.
Transition into your own Guardian Circle for ongoing support and be part of a growing community of inspired circle leaders within Rising Connected.
You will also have the opportunity to collaborate within Rising Connected, helping us to grow a community of inspired Circle Leaders and 1:1 Mentors who are passionate about empowering feminine wisdom and leadership in individuals and organisations.
How it Works
Level 2, is for those wishing to embed their learning over a longer journey of 6 months and is open to those who have attended Level 1 or those who are new to the community but who have experience and are ready to go deeper.
Integral to Level 2, is the 'transition' into your own Guardian Circle of support within Rising Connected that will continue after the programme completes.
Whether you wish to lead Circles for others or if you are not quite ready to do so, your learning will be applied to your own Guardian Circle where all is welcome.
You'll receive:
Regular live teaching sessions with Joey via Zoom. (Exact Schedule TBC)
Intimate twice monthly 'Guardian Circles' held by your Circle Leader (x 6 Participants)
Online private community forum to access programme content, connect with others and receive support from your Circle leader and weekly Q & A with Joey
Access to all replays in the online community forum
Lifetime access to additional learning support materials and teaching replays
Certificate of completion and option to become a Rising Connected Circle Leader
Option to continue in your Guardian Circle for ongoing support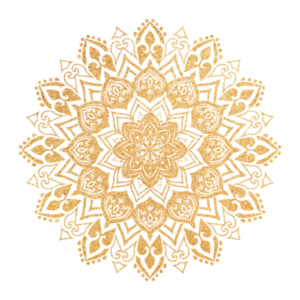 Our regular Circle spaces and journey through the 8 Agreements has been a beautiful feminine journey of growing my self expression and authenticity. It's been a way of new nurture and learning in my own well-being. Now with acceptance too of myself and in my 25 years practising Massage therapies and teaching yoga – I feel that in my transformation (still ongoing) I have the confidence and courage to use my skills in holding space for other women in Circle, groups and in 1-1 coaching.
My trust has grown exponentially, in myself, in the process and in each and every circle. I could never have imagined the richness that being part of a circle could bring to me personally and the effect it has had on my life. To have a place where I can be absolutely authentic and to express how I feel, however that might be, is medicine for the soul. 
"The practice of being in circle and holding myself in the centre of The 8 agreements is really healing for me."
This Circle gave me real sustenance, a more intimate connection with others and Life, and all the guidance I needed to make sense of my leadership journey. There is so much love, vulnerability and integrity in these circles, that one can't help but take that power out into the world.
Joey is able to create a deep trust within the group and the sharing is intense and beautiful, echoing what feels like ancient wisdom, and freakily synchronistic… I often hear people speak the exact words I'm feeling. I love how Joey pauses, maybe asking a question or two, to help us remain rooted and present. In those moments it feels that I witness the healing actually taking place. 
One of the greatest realisations was finding out most of my fears and distortions are similar to everyone else's. This, along with the authentic connections (& friendships made) has helped me to feel more confident in finding my voice & speaking my truth. Being in a safe space with like-minded souls and feeling supported with no judgement makes connecting in circles very special.
If you are considering the next stage of your own journey, I would highly recommend this programme as an invaluable source of support and nourishment. Invest in yourself – create the space and prepare to dive in and dive deep!
It is hard to describe how much this journey has given me, in confidence and a new ability to connect with people. It has healed many old wounds I have been carrying for so long and I feel full of energy for my personal and professional lives. If you have a chance to join this course it is life changing.
Beyond Level 2
Once you have completed your Level 2 Certification, you'll be able to continue your experiential learning within the community, coupled with the opportunity to become a Rising Connected Circle Leader and guide your own Circle through the Power of Circle journey.
You will be invited to continue integrating your learning with support structures and ongoing development opportunities that will help you to stay connected to your learning path and grow your feminine leadership presence and capacity as a coach, healer or change leader.
You will have the opportunity to:
Continue to be supported in an intimate 'Guardian' Circle with the same sisters you've trained with and have a life long 'home' to re-Source you as you step into your leadership in life.
Join a private membership space for 'Circle Guardians' in Rising Connected and receive ongoing personal, professional and business mentorship and supervision as you expand your business and leadership offering.
Participate in an additional module and be certified to lead 'The Path of Feminine Wisdom' as a Circle Journey or for your 1:1 clients.Join The Heart of Holding Space – A year long Rising Connected
Mentor and Leadership Training enabling you to expand your capacity to hold deeper transformational space in 1:1 Coaching, Circle and Retreat contexts.
Alongside The Heart of Holding Space you'll have the opportunity to become a certified Power of Circle 'Circle Leader' in Rising Connected, holding space for other women in the Power of Circle training programme and collaborating with us in sharing this work in the world.
How To Book Your Place
–
More detailed information on Registration and Payment for Level 2 coming soon.
–
To register your interest or contact us should you have any questions, please email Alex Stanley –

connect@risingconnected.com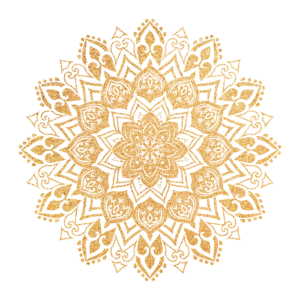 To Reserve Your Place – Register Below
---
The Power of Circle is for you if…
You are a purpose-inspired coach, healer, therapist, teacher or change leader of some kind in your business or organisation – or you aspire to be.
You've had enough of working alone and you'd love to be part of an intimate, like- minded community of dedicated women healers and change leaders, with whom you can share your journey of feminine awakening and leadership.
You're giving a lot of yourself – helping and 'holding space' for others, and you need a trusted space to be held yourself, so you can deepen your personal healing journey and make an impact from your own sustainable wellbeing.
You'd love to learn or expand your capacity to hold a safe, transformative space in Circle, helping other women to discover their authentic voice, heal from the conditioning of their past and step into feminine leadership.
You feel inspired to grow your business or practice by creating or up-levelling the offerings you bring to women or clients who are in need of deeper support, connection and inspiration.
You'd love to strengthen your clients' transformative results by holding an empowering Circle space for them to deepen and integrate their work with you.
You want to grow your capacity to hold a safe, authentic group or meeting space (for any gender) by applying 'Circle Wisdom' particularly where emotions can feel overwhelming, diversity is undervalued and wellbeing is often overlooked.
You want to grow confidence in your authentic voice and wisdom as a feminine leader and step into your unique purpose and contribution.
INCLUSION
The Rising Connected community supports the dismantling of systemic racism. We welcome all women, non-binary people in a female body and transgender women of all ages, ethnicities, beliefs, sexual orientations and religious backgrounds. We are in an important learning process in relation to inclusivity in our community and welcome your questions and support in relation to fully inclusive processes. Please contact joey@risingconnected.com to explore further or speak to your Circle Leader if you have received a personal invitation.
Your Programme Guides
Supporting your personal and professional journey
The core teaching elements will be guided by Joey Walters, founder of Rising Connected, supported by a number of experienced Circle Leaders who have trained with Joey in holding space and who have stepped forward to gather and guide their own Circle within the programme. This is a new and exciting collaborative approach for us and we look forward to creating a powerful space for warm community connection between us all.
Click Here to find our more about our programme guides
Click Here to find our more about our programme guides. [Link to guide page]