Level 1 Foundation – Grow Your Capacity – A 12 Week Journey + optional Residential Retreat
April 20 @ 4:30 pm

-

July 6 @ 7:00 pm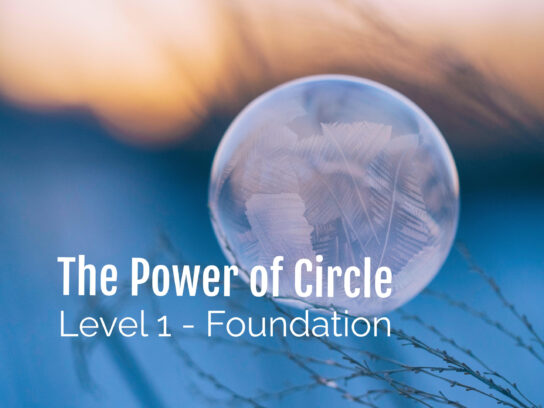 A 12 Week Online Journey + optional residential retreat
Begins 20th April 2023 – Ends 6th July, 2023. 5-7pm. Via Zoom.
This experiential journey introduces The Circle of 8 Agreements – the foundation for creating a safe, sacred and transformative space in Circle.
During this 12 week learning journey, you'll grow your inner capacity as a feminine leader whilst learning to hold intimate Circle gatherings in your community, business or organisation using The Circle of 8 Agreements as your foundation.
Together we'll take a deep dive into exploring the 'core power' and principle in each of these agreements, how they who up in you and your life as your 'Inner Circle', and how they show up in Circle space.
In this personal enquiry we will engage together in specific contemplations and practices developed by Rising Connected founder, Joey Walters, that will grow your capacity to hold space for yourself and others.
Key to our enquiry is exploring how the distortion of these core powers shows up in 'shadow' – within yourself and others. We will explore how these distortions can affect the Circle space, thus growing your awareness of how to meet the 'learning edges' that can arise in Circle and hold a safe and inspiring container for learning and transformation.
This 12 week journey is ideal if you recognise that your capacity to hold others is dependent on your own transformation and you're feeling called to deepen both your personal journey and professional capacity within a community of like minded women to share the journey with.
Click this link to find out more about this programme
Click this link if you're ready to book your place on the programme