The Women's Fire – 'Dancing with Our Fire – Embracing The Healthy Masculine'
May 9 @ 5:30 pm

-

7:30 pm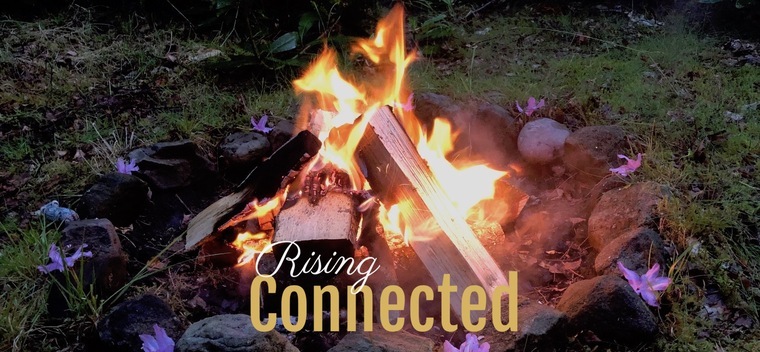 A Free Online Event:
The Women's Fire – "Dancing with Our Fire – Embracing The Healthy Masculine"
Tuesday 9th May, 5.30pm – 7.30pm BST
This part of nature's cycle is recognised in Celtic traditions as Beltane, the midway point between the Spring Equinox and Summer Solstice – essentially, the beginning of summer. Celebrated with dance in fire festivals, it marks the time of moving out into life from the darkness of the winter months and emerging into the light of the summer.
We can also see this movement from the inner (feminine) to the outer (masculine) as a natural movement from having our roots planted firmly in the feminine and then opening to receive what we refer to as the 'healthy masculine' – embracing the life-force energy to create and manifest our heart's desires with inspired action.
This month, we invite you to gather with us at The Women's Fire, to explore what it means to embrace the heathy masculine and dance with the fire of life within us – the dreams that want to be more fully realised in our lives.
Join a warm, nourishing space to connect, restore and sit by the fire together in our authenticity and wisdom as women who are 'Rising Connected' through this transformational time.
You'll have a chance to:
Slow down, re-connect with yourself and reflect on what needs attention in your inner and outer world.
Connect, share experience and gather wisdom with other women who are on a transformational learning path with you.
Be inspired and nourished by the collective wisdom and healing potential of the whole Circle of women present.
Grow authentic relationships with other women in the Rising Connected community and be accompanied on your unfolding journey as a feminine leader of change.
If you can, please have with you:
~ A candle and lighter 🕯️
~ Your journal and pen 📙
~ A few loose pieces of paper 📝 (just in case we constellate)
~ A drink and snack if you need it. 🍏
Please register here to ensure you receive reminders, joining links, important information and future updates for The Women's Fires: Register My Place at The Women's Fire
If you have any issues or questions, please feel free to contact us at connect@risingconnected.co.uk
Love and blessings,
Joey and Karen 🔥